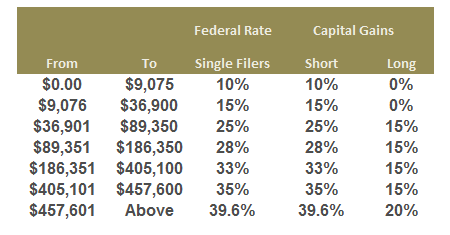 Especially for those in the higher tax brackets, we like to keep readers thinking about tax strategies, with tax rates increasing.
The strategy I'm discussing here goes geared for those that have appreciated assets These assets are typically subject to federal income tax, specifically capital gains tax if the assets are sold.
This strategy is a tax planning technique that depends on holding the assets for the life of either yourself or your spouse but allows your spouse to sell the asset free of capital gains tax. Current federal income tax system allows for a full stepup of basis for assets owned when an individual passes away, long as the assets are included in the gross estate for estate tax return purposes, as a lot of you are already aware. You only get a tax free step up on your portion of the asset owned, I'd say in case the asset is owned with joint ownership.
Joint ownership laws vary by state.
You or your spouse may own an asset in your name only.
In mostly there's joint tenancy with right of survivorship or tenants similar. It is if you are wrong on which spouse passes away first, you will gain no 'stepup' on the passing of the first spouse. Considering the above said. Then the asset will obtain a full stepup in basis and be able to be sold taxfree after the passing of the one spouse, if the will gives the asset back to the other spouse.
If you believe one spouse may pass away first, given the lifetime taxfree gifts among spouses, you can put the entire asset in the name of the one spouse. Accordingly the capital gain going to be reduced, if the asset is sold just after the first spouse passes away. If owned jointly between spouses, In those states you may get a 100percent step up regardless of which spouse passes away first. There are also some amount of time periods for making transfers that must be followed or you wouldn't gain the desired result. While I discuss some general strategies, for the most part there're some rules that need to be followed and some exclusions or adjustments needed for 'non citizen' spouses and others.
Circular 230 regulations require all attorneys and accountants to provide extensive disclosure when providing certain written tax communications to clients.